Gift Cards
Not just a gift card. Think of this as a full-on-utterly-personal-custom-experience gift card.
Choose Gift Card Type:
Classic
Set in our dramatic black and white signature packaging, includes five of our most popular leather swatches and your personal message.
Digital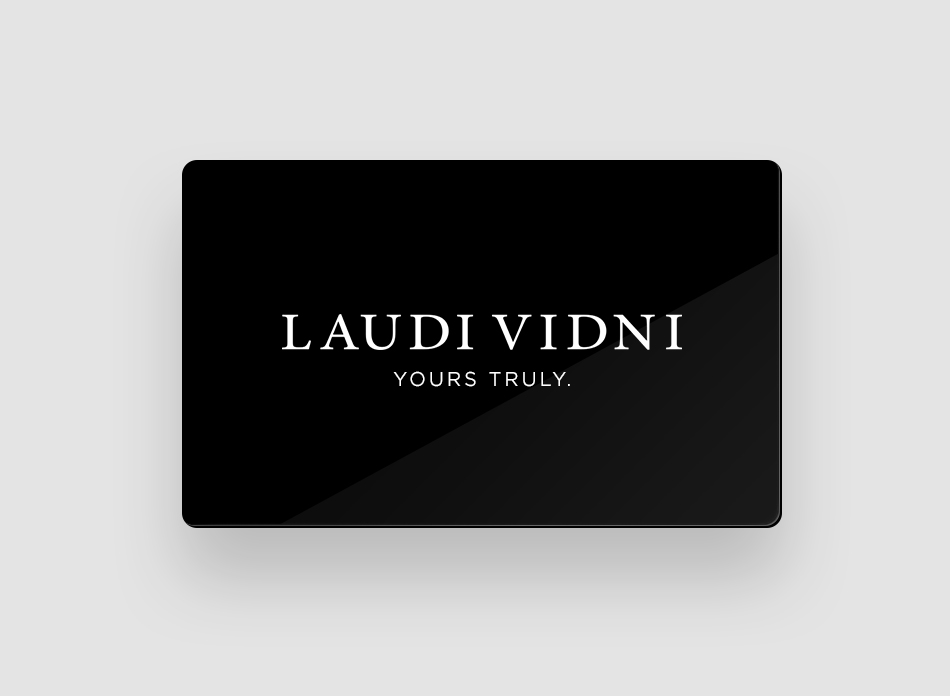 Set in an elegant black and white email (yes, that's a thing), includes your personal message.
---
Gift Card FAQs
How can I redeem my gift card?
Laudi Vidni gift cards can be redeemed in our Lincoln Park, Chicago design studio or on our website. To redeem online, type in the 16-digit gift card number on the back of the card into the PROMO CODE/GIFT CARD box at checkout.
If I ship a Laudi Vidni gift card, when will it arrive?
Gift cards will be sent one business day after we receive your order and should arrive to the recipient within 4-6 business days.
How do I check my gift card balance?
Please call us at (773) 697-7847 or email info@laudividni.com with your gift card number. We will communicate your balance to you.
Do I pay for shipping a gift card?
Shipping is free for all Design Council members. You can sign up for the Design Council when designing your custom handbag.
What if I want a denomination that isn't listed here?
We can ship gift cards in any denomination. Just call us at (773) 697-7847.